Lewis Eisenberg, vice president of AIPAC and former Goldman Sachs partner, was Chairman of the Port Authority ("PA"), the Lessor. Larry Silverstein, New York developer and friend of Netanyahu (every Sunday Netanyahu would call Silverstein) led the Silverstein Group, the Lessee. (Italics added.)

In April 2001 Silverstein was informed he had lost his bid in the privatization of the World Trade Center ("WTC"). Then events took a surprising turn. The winner dropped out, leaving Silverstein and his partners, who had finished second, as the new winner.
The lease was purchased by the Silverstein Group for $3.2 billion on July 24, 2001. Silverstein put up $125 million, only $14 million his own money. The net lease covers four buildings at the World Trade Center, including the Twin Towers and the retail Mall. It may have been one of the most elaborate deals in the leasing history of New York City. More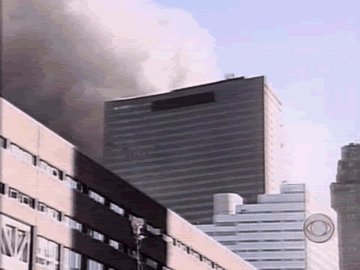 A Slip From the horse's mouth:
Liars have bad memories: The Jewish owner of the World Trade Center buildings tells us himself on camera that he authorized the demolition of WTC7.
Jew Larry Silverstein owner of the World trade Center says:
'We've had such terrible loss of life, maybe the smartest thing to do is pull it.' And they made that decision to pull (Demolish) and we watched the building collapse."